Apicoectomies & Endodontic Microsurgery – New York City, NY
Stopping Tooth Infections from Spreading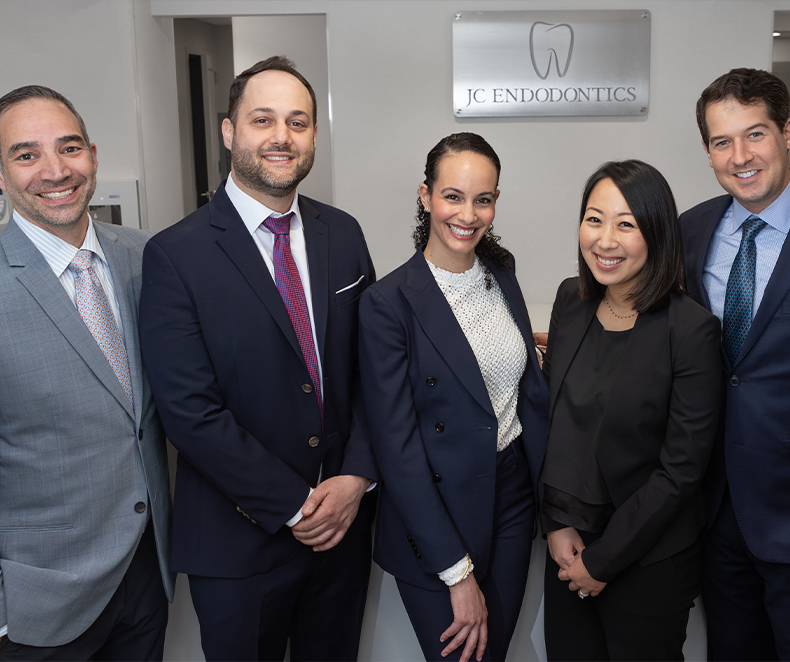 Sometimes after root canal treatment is performed, there might still be some damaged tissue remaining. To save the tooth, we might have to perform a type of endodontic microsurgery, which in many cases means an apicoectomy. Call JC Endodontics Root Canal Specialists right away if you're still having trouble with your tooth even after root canal treatment has been performed; we'll make arrangements to see you as soon as possible to determine whether an apicoectomy in New York City (or another procedure) may be necessary.
Why Choose JC Endodontics Root Canal Specialists for Apicoectomies & Endodontic Microsurgery?
Multiple Endodontic Experts Under One Roof
Quick, Virtually Pain-Free Treatments
Same-Day Appointments for Dental Emergencies
What Is an Apicoectomy?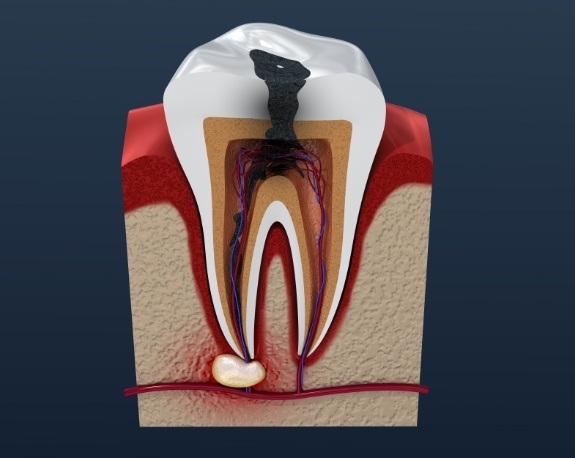 An apicoectomy is when we remove any inflamed or infected tissue around the tooth in question as well as the tip of the tooth root. The goal of the procedure is to save the tooth so that it doesn't have to be extracted.
There are several reasons an apicoectomy might be needed, such as a tooth that has been fractured or has a hole in the root. We will only recommend the procedure if it's necessary for keeping your smile healthy and whole.
The Apicoectomy Treatment Process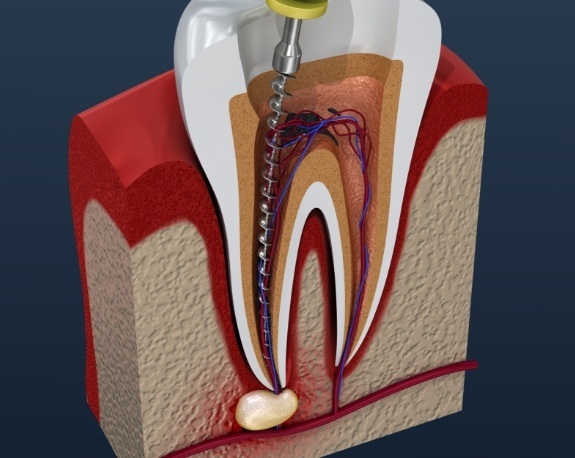 The area around the tooth will be numbed with a local anesthetic, and we'll make a small incision in your gums to reach the roots. A few millimeters will be taken off the tips of the roots along with any infected tissue in the area. Then the inside of the tooth will be thoroughly cleaned and sealed to lower the risk of a future infection. The gums will be sutured back in place so that they can heal.
What Happens After My Apicoectomy?
After the local anesthetic wears off, you may experience some minor discomfort and swelling in the area around the treated tooth. These side effects will gradually diminish as you recover, and it should only take about a day or two before you can return to your normal activities. If there's still an existing infection in your mouth, you may be prescribed some antibiotics. You can also take ibuprofen or other anti-inflammatory medications to manage your discomfort during recovery.