Advanced Dental Technology – New York City, NY
Using the Latest Technology for Precision & Lasting Results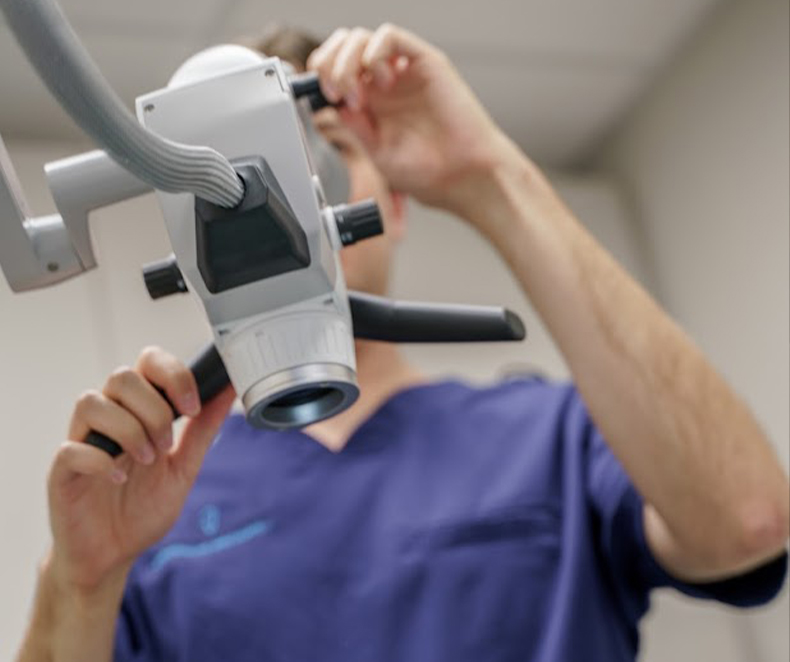 Our endodontists at JC Endodontics Root Canal Specialists value precision and attention to detail, which is why they use high-tech instruments in routine root canal treatments, like our dental operating microscope, laser-activated irrigation, and CT cone beam scanner. With this advanced dental technology in New York City, our experts can reduce the chances of needing retreatment by ensuring that the inside of the tooth is cleared of all bacteria, allowing it to last for a lifetime with the proper care.
CT/Cone Beam Scanner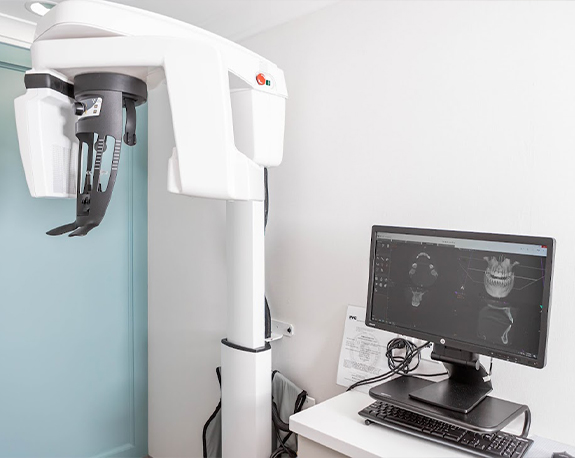 One of the most impressive pieces of technology in our dental office is our cone beam CT scanner. Unlike a traditional digital X-ray imaging machine, this device is able to capture a 3D, detailed image of your complete facial structure. It allows our endodontists to view your jawbone density, facial nerves, sinuses, and other important anatomical structures that will guide a more successful treatment plan. The imaging takes less than 30 seconds to complete and is immediately viewable once captured.
Dental Operating Microscope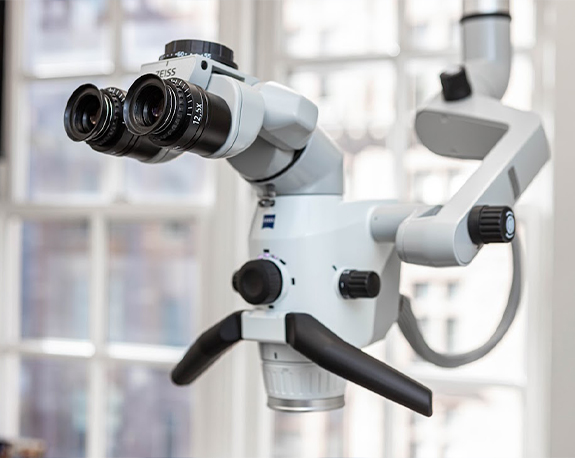 Our dental operating microscope is the definition of attention to detail because it allows our endodontists to see even the most microscopic features within a tooth. Not only is it helpful when it comes to diagnosing the problem at hand, but it also aids in the treatment process by magnifying your endodontist's vision by up to 25 times. It allows our team to ensure that no bacteria or pulp is left behind by the time the tooth is filled and restored.
Laser-Activated Irrigation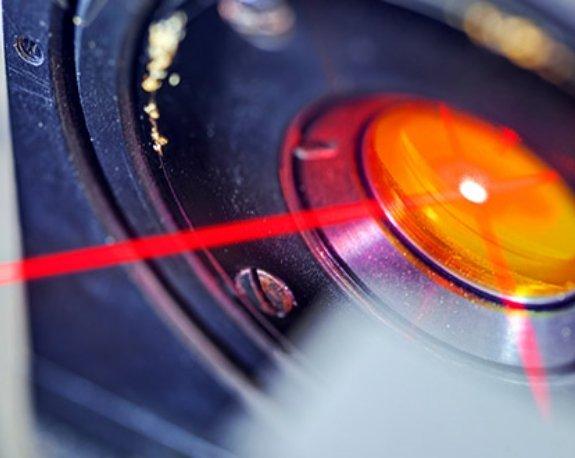 Our EdgePRO™ laser-activated irrigation system allows us to thoroughly clean and disinfect teeth, making sure that no bacteria are left within the tooth, which could lead to the need for retreatment. It has the ability to kill up to 99% of the bacteria that are most commonly found to cause tooth infections and will provide you with post-operative peace-of-mind.
Digital Radiology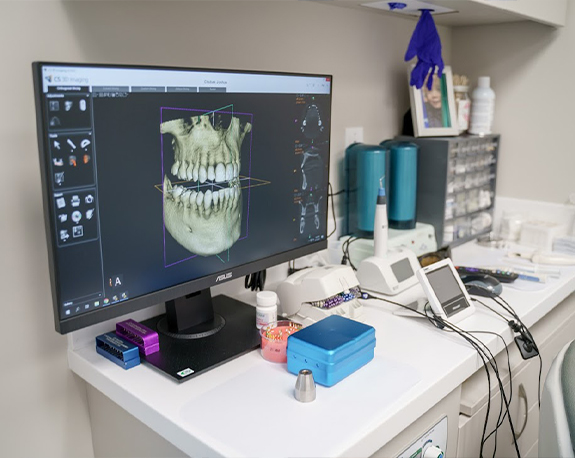 Digital radiology is a noticeable upgrade from film X-rays of the past. They make the process of diagnosing a problem and planning the treatment streamlined and more accurate by providing images that can be viewed immediately after being taken and are high resolution. This technology works similarly to how you would snap a photo with a digital camera, except it allows our endodontists to view the parts of your mouth that aren't visible to the naked eye, like those that lie below the gumline.