Meet Our Dental Team – New York City, NY
The Heart of Our Practice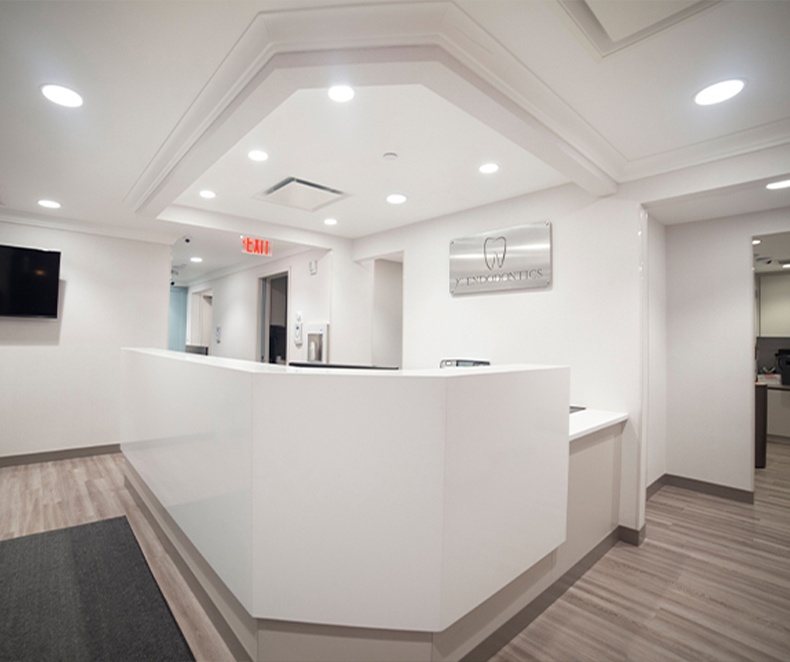 At the center of each treatment that we do and diagnosis we make is our wonderful, highly skilled dental team. Just like our endodontists, they're driven by helping their patients find relief and easing any anxiety or nervousness they may feel before their procedure. They work hard to create a clean, warm, and welcoming environment where patients can feel cared for and heard. We invite you to learn a little more about our New York City dental team by reading below!
Allyson, Chief Operating Officer
Allyson first joined the dental field when she moved to New York. She found an administrative job at a boutique dental practice and quickly fell in love with the industry. Since then, Allyson has been on a fast-track gaining experience in multiple departments working with both small and large companies. Before joining the JC Endodontics Root Canal Specialists team, Allyson worked as the Director of Operations where she found her passion in dental practice management. Throughout it all, she has loved helping people change their lives by ensuring they're able to eat their favorite foods and smile in family photos again.
Allyson is originally from West, Texas, a town where there are more cows than people! She makes sure to visit her family yearly to enjoy mom's home-cooked meals. Back in New York, Allyson says that her motivation in life is spoiling and cuddling her three cats, Zuko, Monty, and Nala.
Anna, Patient Care Coordinator
Anna is a young Libra from the mountains of Colorado and the de facto baby of the office. She studied Creative Writing and Psychology at Columbia University, which naturally led her to specialty dentistry. She's new to the dental world but enjoys wrangling the schedule, bridging communication between our doctors and patients, and being the anonymous little voice behind patient reports. When she's not clicking away at her desk, she likes to spend her time reading, seeing movies with her friends, and thinking about her next little treat. Anna loves coffee, the nebulous universe of horror, and worrying over Gotham FC's chances in the NWSL with her best friend.
Connor, Treatment Care Coordinator
A recent transplant to New York City from Utah, Conner is excited to be joining JC Endodontics Root Canal Specialists as a treatment coordinator. Conner has a degree in psychology, and while he is new to dentistry, he greatly enjoys his work in the industry. An avid lover of the arts and books, Conner can often be heard humming a tune or caught thinking about a new idea for a painting. A bubbly person by nature, Conner can't wait to meet you.
Jen, Financial Coordinator
Jen brings over a decade of experience to our team, and she's here to guide our patients through the nuances of dental insurance so they are able to maximize their benefits. She is a graduate of Long Island University and comes from Red Bank, NJ. At home, you'll often find her writing poetry, but she also likes to go hiking with her Boston terrier, Olive, and spend time with friends.
Ewa, Director of Public Relations
Ewa is all about building relationships with our referring dentists so they know about our practice and trust that their patients will be in good hands when they come to see us. On top of this, she also organizes continuing education courses for our dentists to ensure they are always on top of the latest advancements in the field.